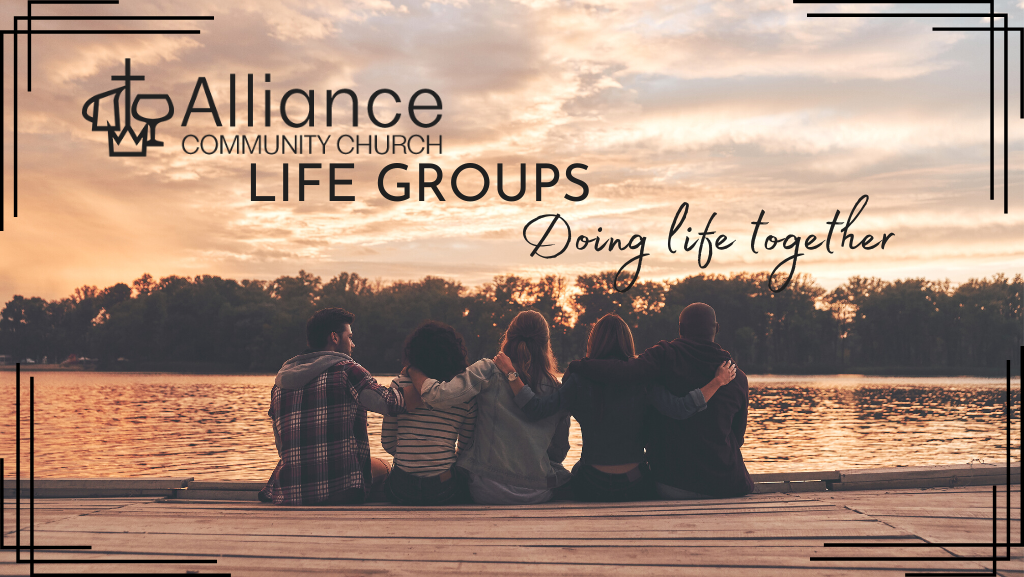 Why join a Life Group?
Are you looking for:
• Belonging?
• Direction?
• Purpose?
Joining a Life Group can offer just such an opportunity.
Life Groups are:
• a caring place where you can develop God-centered friendships;
• a safe place where you can be accepted;
• a place where you can experience spiritual growth in an authentic environment;
• a place to explore and ask questions about the Bible and learn how to grow deeper in your relationship with Jesus; and
• opportunities to serve and reach out to others in the church and beyond.
Our Life Groups Vision 2020
We desire that everyone in Sylvan Lake ENCOUNTER Christ in authentic biblical community; being TRANSFORMED by the Spirit; EXPERIENCING the freedom of forgiveness and continually PRACTICING intentional service.
Our 2020 big four:
1. Authentic Community
2. Biblical Integrity
3. Intentional Service
4. Leadership Development
At Alliance Community Church, we believe that the journey of faith in Jesus is best experienced together in a safe, grace-filled environment. That is one of the reasons why we are convinced that joining a life group is 'normal' for what it means to be a Christ-follower.
"They devoted themselves to the apostles teaching and to fellowship...and to prayer." - Acts 2:42
Who can I talk to if I have more questions?
Email any questions to office@alliancecommunitychurch.ca.
CLICK HERE TO GO TO OUR CHURCHTEAMS INTERACTIVE CATALOGUE LISTING ALL THE LIFE GROUPS WE CURRENTLY HAVE RUNNING.