Alliance Global Touch Ministries began in 2009 as T.O.U.C.H. Ministries which was a small group of volunteers with a simple goal to provide clean drinking water and, in time, build a children's home for orphans in Ogooma, Unganda. Mission accomplished! Most people would look at all that T.O.U.C.H. has accomplished in such a short period and decide that they have done enough. Except, they have not.
With fundraising and many hard working volunteers, this ministry has been able to show God's love and share His word with so many. They have built an orphanage for 101 children, a school for the children, the only library in the area, and run adult education programs. They have built a church and pastor's home, 2 water wells providing clean healthy water for the community, successful business and vocational training programs, a cattle program that benefits the community, a successful "Farming God's Way" program and so much more.
Teams would regularly visit Ogooma to help in many ways and share their love with the children, staff and surrounding communities.
This ministry is now under the umbrella of The Alliance Community Church and will be reaching out in different directions overseas.
Current Fundraising Projects
Radio Ministry in the Teso area of Uganda
This radio ministry started about 6 months ago and Pastor Justin's preaching is reaching over 1 million people who are hearing the gospel.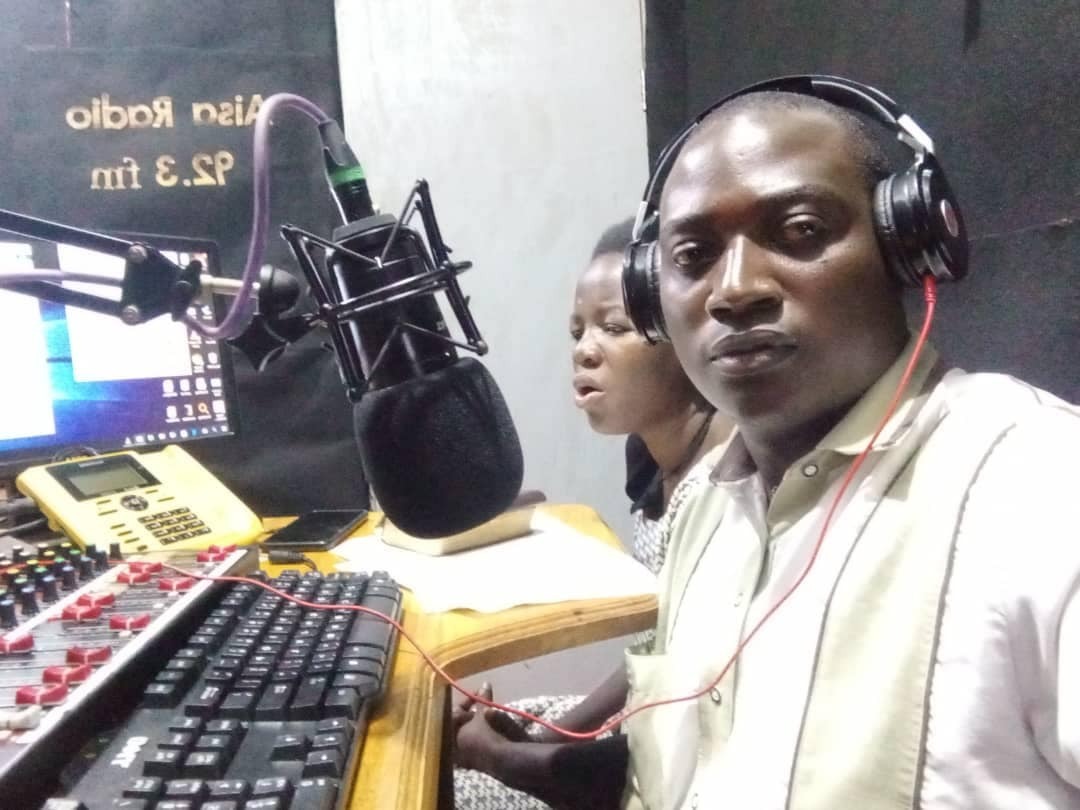 Pastor Justin
Through this ministry Pastor Justin has baptized 66 new converts and has a waiting list of 27 to get transportation to the river to be baptized. Pastor Justin gets regular invites to preach in other churches and teach who Jesus Christ is. During every radio program more than 20 callers give testimonies of what Christ is doing in their lives, including healing. The ministry helps combat the false teachings that is so prevalent in Africa. They get to hear the truth about Jesus Christ. Through the ministry Pastor Justin and his connection with the Pentecostal church are reaching some of the Arabic countries, such as, Saudi Arabia, Kaata, Iraq, Sudan, Dubai and others. The radio data in those countries are free. He has also has received invitations to other countries such as, Nigeria, Zambia, Kenya and Ghana.
Currently we are fundraising for:
• Equipment for crusades and outreach
• Training for cell leaders
• Motorcycle to get around
• Baptism pool at the church
• Ateso Bibles
• Increasing the data
In the past Touch Ministries have provided about 100 solar powered radios in the Teso area where most of the homes are grass huts. This allows some of the people in the remote areas to hear the gospel and have follow up on their Christian faith.
This ministry is proving to be very effective in winning souls to Christ!
Here are some videos of Pastor Justin baptizing many who have given their lives to Christ thanks to his radio ministry!
If you would like to support These ministries, please go to the "give" tab to see all the ways to donate.
Please remember to mark your offering "Radio Ministry" or "Pre-Natal pregnancy care".
Thank you all for your support and prayers!!