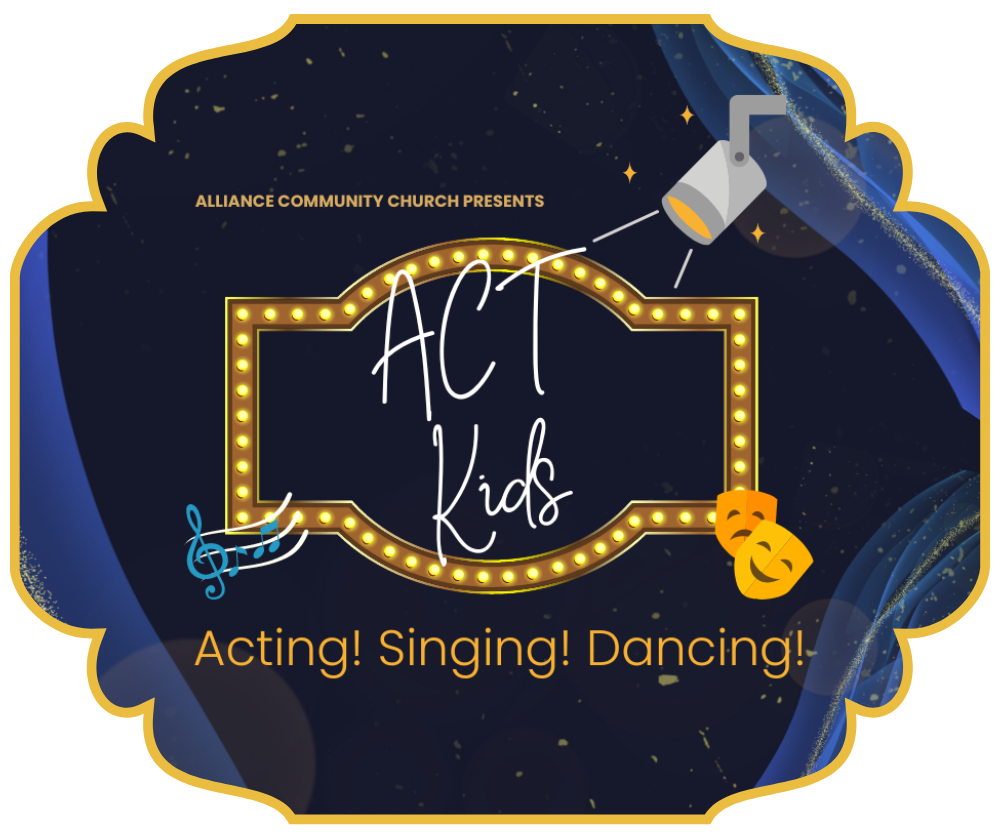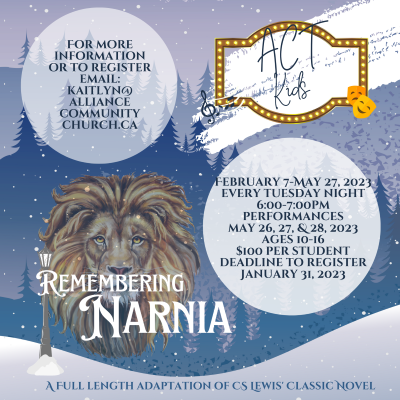 Alliance Community Theatre for Kids is a drama program that will focus on developing skills in acting, singing, and dancing, using the gifts God gave us to create theatre and learn how we can use the performing arts and creativity to learn more about Jesus and His love for us.
Fall Session Oct 11-Jan 24
Spring Session Feb 7-May 27
Cost: $100 per child/session
Every Tuesday 6:00pm-7:00pm
Ages: 10-16
REGISTRATION IS NOW CLOSED. STAY TUNED FOR NEXT FALL REGISTRATION.
Each session will include 2 performance dates!
For more information please call the office at 403-887-8811
Or email kaitlyn@alliancecommunitychurch.ca
To pay for ACT, click here! (In the notes section clarify it is for ACT Kids)
New to Alliance Community Church? Click HERE to register!
Children already registered at Alliance Community Church? Please email your child's/children's name(s) and past theatre experience to kaitlyn@alliancecommunitychurch.ca to register!